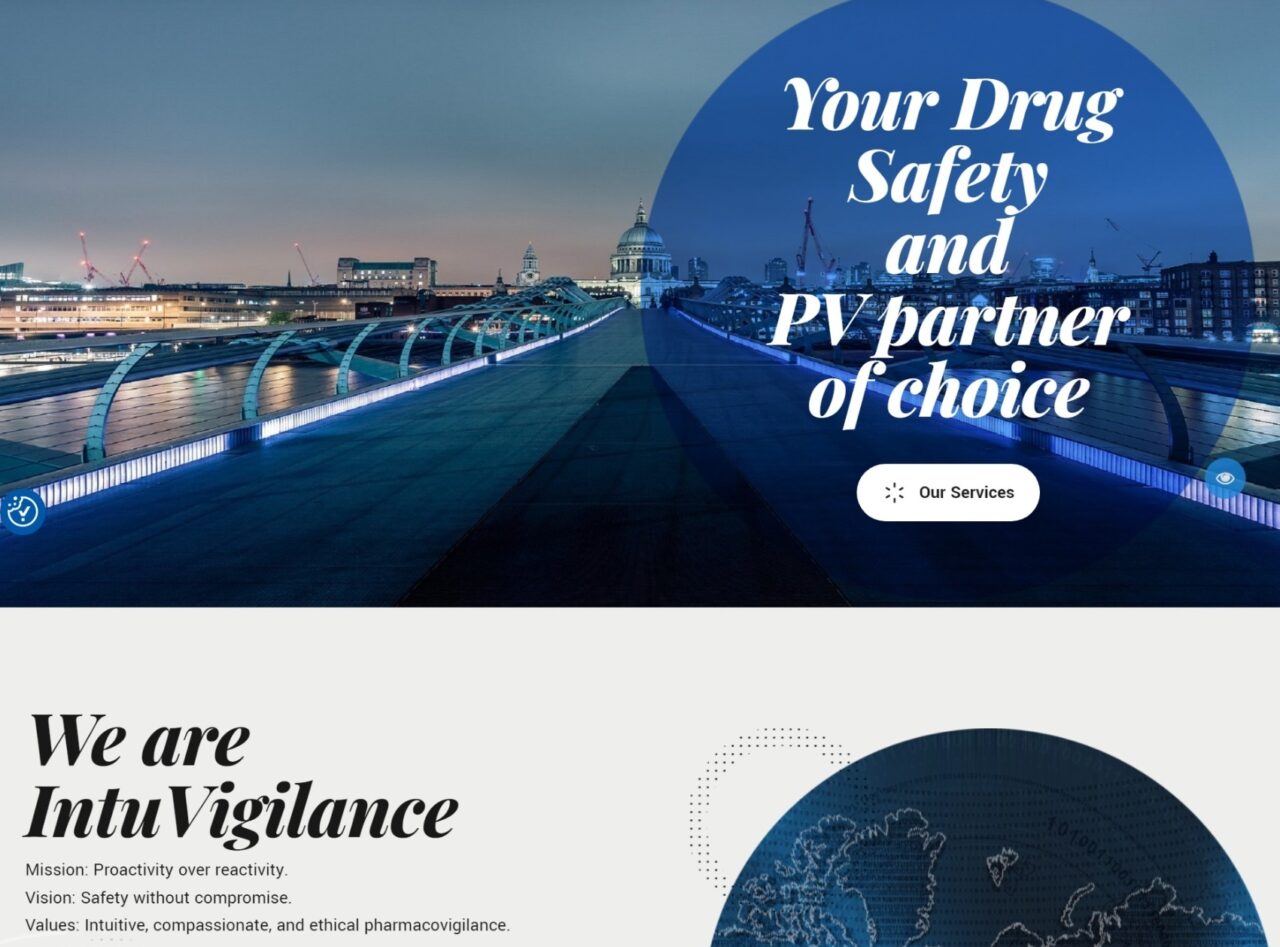 Welcome to the New IntuVigilance Website
IntuVigilance is pleased to announce the launch of its brand new website. Many of you have visited our previous site and found it to be straight forward, clean and factual. All the things that embody IntuVigilance. Our new www.intuvigilance.com site is crisp, colourful, focussed on our service offering and most importantly of all, showcases our client testimonials. Following on from our recent IAE Award in Compliance and Quality Assurance, we are certain that you will find everything you need on our site. We look forward to being of continued service to the drug safety and Pharmacovigilance community.
Why not drop us an email or give us a call to find out how we can provide you with our Award Winning pharmacovigilance services.